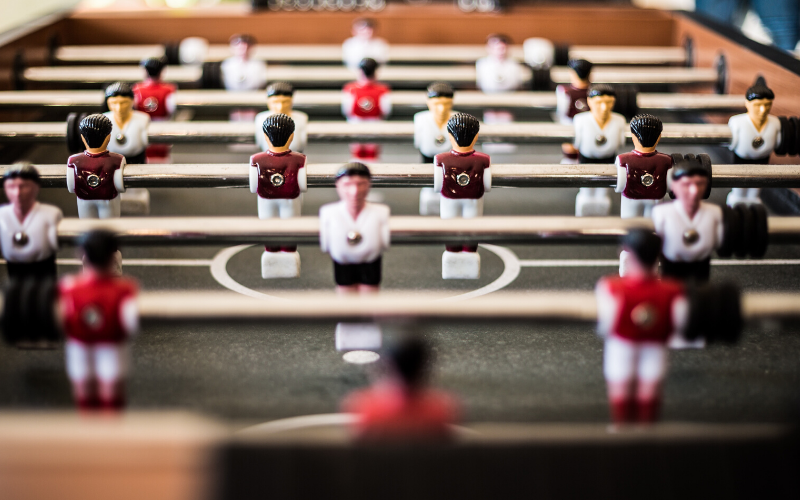 Team Terem has a host of activities they usually do together, board games, video game nights, pool nights, escape rooms, and the infamous foosball.

On my first day at Terem I was initiated into my first foosball game. I thought surely this must be a friendly game because I'm new? Nope. Foosball is played in the Terem office every single day.

There are even regular tournaments, and outings to play on larger foosball tables.

With gameplay such a huge part of the culture at Terem, and everyone now WFH, there has been a lot of discussion and hunting to find suitable online games to connect, compete and enjoy everyone's company.

So, tried and tested by the Terem team, here are the top online games for teams to play when WFH.

Board Game Arena

Any easy replacement to board games in person; board games online. So far on Board Game Arena successful 7 Wonders and Carcassonne games have been played.

One drawback is that many of the games need premium accounts to be played. It can also be quite complicated to get on top of the rules when all being remote so start off with a game the team is familiar with.

An alternative to Board Game Arena is TableTopia.

Time to play: Game dependant but usually a minimum of 30 mins.

Super Smash Bros. Ultimate on Nintendo Switch

Unfortunately this one doesn't work for everyone as you need a Nintendo Switch. But for those in the team that have a switch many long hours are being spent fighting it out on Smash.

Time to play: 30min and up.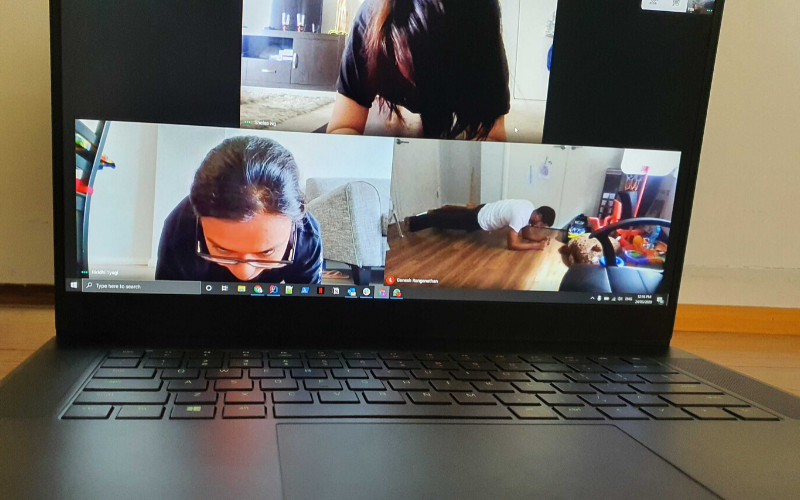 Plank challenges

This isn't a game, but it is what it sounds like. A slack channel and video link dedicated to home-workout during the day.

Jump on and have a challenge when you all need to get some movement in. It could be planks, squats, push ups, star jumps, anything.

The record plank so far is 90 seconds. We know we have some work to do!

Time to play: Under 5 minutes.

Foosball

No Terem online game list would be complete without foosball.

We haven't found a multiplayer foosball that also works on mac, so if you know of one please, please let us know.

Time to play: 5-10 mins.

Bomberman

This is a very quick, very simple game, for up to four players, perfect for those morning or afternoon tea breaks.

Bomberman game play is to bomb to clear the trees and then try and bomb all of your opponents to be the last player standing.

Just jump in and have a couple of rounds.

Time to play: 5 mins.

Rocket League

Much loved and fosters high competitiveness. Rocket League mashes up car racing and soccer.

Rocket league doesn't work on mac so that can be a drawback if you have mac users on your team as we do.

Time to play: 5-10 minutes.
Other not yet tested suggestions that have been circulating

Houseparty:Group chat with integrated games.

RecRoom:Online game play where you can meet up with friends, play many games such as you would in real life, like paintball or escape rooms, and even make your own games or spaces.

Tip: Discord is a great app for communicating with others during gaming.