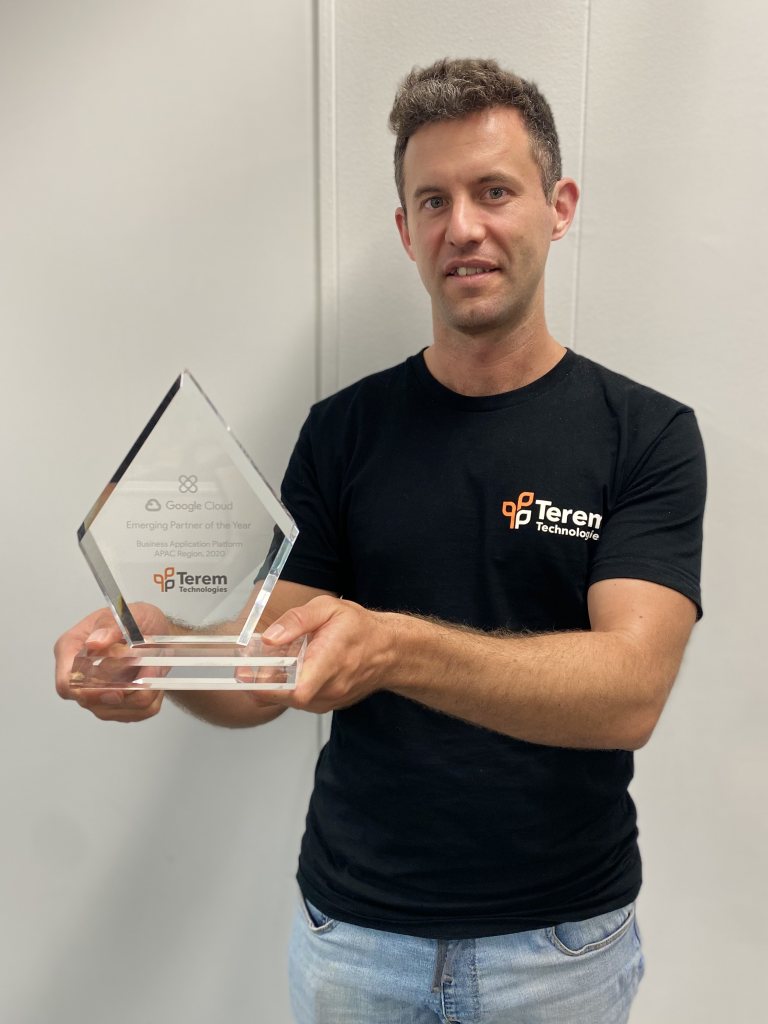 Terem has been announced as one of Apigee's Partners of the Year!
Google Cloud chose Terem for winning the APAC Emerging Partner of the Year award.
Here are some points highlighted by Google Cloud about our partnership:
API-as-a-Product Mindset
Terem's Delivery of the API-as-Product Assessment Framework and thought leadership to help the Australian ecosystem think differently about APIs.
Sprint Zero Delivery
Terem quickly formed a fantastic, joint cross-functional team that followed through with Sprint Zero and delivered a real, working API in record time, building momentum and confidence with the key stakeholders.
World-Class Team
Terem put together a team with some of the best talents, both during pre-sales and post-sales delivery, to work with complex and large customers like the public sector. The ability to quickly find resources that match the strict personnel guidelines of sensitive public sector organisations.
Critical Thinking
Terem was able to sense the disconnect within a customer organisation between their goals and reality and then worked to elevate the conversation on agile delivery and cloud-native thinking.
Fun
The Terem team seems to have a lot of fun solving complex challenges in customer engagement, enablement and plain old execution in a highly constrained environment.
We couldn't be more proud of this partnership with Google Cloud and this nomination we received as a team!
A special thank you to every client, partner, team member, and contractor who has chosen to work with us. We remain committed as ever to helping Australian organisations develop new, strong and exciting tech products.