Research on spinouts is a little more difficult to come by than I expected. So, I've put together some of the research on spinouts that I've come across and summarised their insights.
Some of the highlights from my research so far:
Business building is the most effective way to grow an existing business;
Executives say it helps meet shifting customer expectations, protect them against industry disruptions and economic shocks, and increase their organisational agility;
Equity sharing with partners and employees was preferred by companies pursuing financial returns when venture building. Equity was seen as a way to reduce risk and cost;
Almost half of the 70 corporate incubator/accelerator programs listed in 2016 had shut down by 2019;
Spinouts from Universities were in decline in the UK over the period 2000 to 2014. I haven't found more recent data (yet).
#1 Why Business Building is the New Priority for Growth
In a survey of over 800 company executives, McKinsey found that 52% of executives had business building in their top three priorities. Here are a few of the other interesting insights from the survey:
It's effective and increasing in use
Business building has risen in priority across sectors and regions;
Of four different approaches to organic growth, business building was the most effective among them;
Organic growth, although it takes more time and effort, typically generates more value.
Some are better at it than others
A subset of companies surveyed had a business building success rate that is 2x higher than venture-backed startups;
Businesses that launched at least 4 new businesses in the past 10 years were at least twice as likely to generate returns from investments than less frequent business builders;
Challenges:

A lack of adaptability was cited as a key challenge. A lack of ability to respond to changing customer needs, competitors and other factors.
Another challenge was an inadequate strategy for scaling the business, a strategy for acquiring customers profitably at scale.

Those that were successful at building businesses focused on ownership from leaders, customers, talent, process and technology.
Why business building is prioritised
These leaders say, "this approach to growth helps them meet shifting customer expectations, protects them against industry disruptions and economic shocks, and increases their organisational agility".
#2 Spinouts From Academic Institutions
Two academics from the University of London conducted a research review on 102 papers written on spinouts.
Here are some of the insights from the paper.
Definition
The paper provides a definition of a spinout in the context of universities:
A spinout must involve the formation of a new firm with some core elements and essential parties.
The essential parties are:

the parent organisation from which the technology is extracted;
the technology originator, i.e. the person who brings the technology; from a basic research stage to a point at which technology transfer can begin;
the entrepreneur who attempts to create a new venture centred on the technology, and;
the venture investor that provides funding for the new company

The core elements transferred are technology and/or people. In the corporate context, you could expand this to technology, people, assets or distribution.
Other insights
A spinout must pass four critical junctures:

Opportunity recognition
Entrepreneurial commitment
Threshold of credibility
Threshold of sustainability

"Institutions such as MIT and Stanford which have tradition and experience in spinning out technology companies are the exceptions rather than the rule";
Spinouts created 10x higher income than licenses;
Academics can't go part-time; they need to join the venture and leave academia. Having the involvement of the inventor also increases the success of technology and knowledge transfer;
Venture funding was the single most important determinant of the spinout making it to IPO. It's hard to disentangle cause and effect here, though;
Spinouts from universities had lower failure rates than the average for businesses in general; however, university spinouts were lower performing. Possibly being kept alive by their parent(s).
#3 University Spinouts: What Do We Know, And What Are The Implications
In this more recent (2015) review of data and studies conducted by researchers at the Imperial College Business School in London, there are some interesting insights:
The university (or parent) needs competency and resources to implement a strategy of spinouts (which includes commercialisation capabilities) which partly depends on relationships outside academia;
There may not be a one-size fits all approach;
Just because universities can create spinouts, it doesn't mean they can create value;
For mid-tier universities, consulting and collaboration was a better choice than spinouts;
There has been a decline in the number of spinouts from Universities (see graph below);
Under 1% of spin-outs had achieved an IPO by July 2015 (Figure 4), and these overwhelmingly involved spin-outs from the top two quartiles and those in the Scientific R&D sector.
#4 Corporate Innovation Through Venture Building
Wright Partners worked with an MBA student at INSEAD to produce a report on corporate venture building as a pathway for innovation.
They make some statements that are the result of interviews, but it is unclear how many interviews were conducted or what type of data supports their insights. Nevertheless, the findings seem broadly in line with my experiences and other research.
The insights:
On whether to spin it out or not:

"The choice comes down to whether the corporate is looking for financial returns or a competitive edge";
"Innovation providing a competitive edge should be kept internal whereas revenue-generating innovation can be spun off", said Juandy Chua (VP Business Development and Strategy at JAPFA);
"When an innovation is kept internal, it may generate friction with the traditional corporate culture as it would be inevitably constrained by the restricted imagination and entrepreneurial spirit of a conventional Corporate structure";

One manager that was interviewed pointed out: "Corporates are looking into partners with the ability to coach and make themselves redundant before exiting a Venture.";
Almost half the people interviewed preferred standard services fees;
Equity sharing was preferred by companies pursuing financial returns. Equity was seen as a way to reduce risk and cost;
The key considerations in selecting a partner for building a venture centred on reputation and track record creating successful ventures with some desire for a holistic approach across the value chain of venture building. Expertise, assets of partners and networks were shown little interest by interviewees.
Cost of building a venture and incentives
There is an interesting estimation of the costs for a corporation to bring a venture to the equivalent of a Series A. Data from Pitchbook on the cost of creating a venture is used as the point of comparison:
Some thoughts on this:
The data from Pitchbook refers to the costs in a startup;
While the study uses "a consulting team" as the basis for the cost comparison, this consulting cost is roughly equivalent to what it actually costs a corporation. A corporation needs to factor in loading (like overheads, employment taxes) then needs to add major factors like the additional effort it takes to do any activity as well as the additional people required to do an activity;
So, the estimate works regardless of whether internal staff or an external venture builder is used.
Comparing types of partners for a corporate building a new venture
#5 The Trouble With Corporate Incubators
In a survey of 300 companies about their incubators Arthur D. Little and MatchMaker Ventures found:
Almost half of the 70 corporate incubator/accelerator programs listed in 2016 had shut down by 2019;
The major factor was dissatisfaction with progress;
Only 31% of corporate considered their activities successful;
The main causes of why incubators failed are:

Lack of major impact on growth
Misaligned or unclear objectives
Long times required to scale up
Inadequate resourcing
Lack of a systematic approach
Cultural mismatch
Lack of a home
This study is included as it relates to alternate mechanisms to spinout for building businesses.
#6 Impact of Business Accelerators and Incubators
The UK Government's Department of Business, Energy and Industrial Strategy conducted a study into business incubators and accelerators. This study is included as it relates to alternate mechanisms to spinout for building businesses.
Objectives of incubators and accelerators
Within the study, a survey of 99 accelerators and incubators was conducted across the UK in 2018. This included corporate and non-corporate (e.g. Government or industry) incubators as well.
For incubators and accelerators, the top 3 priorities were found to be strategically supporting the parent organisation, local economic development/regeneration and promoting innovation within a particular industry;
Generating financial returns for owners/investors was selected as important or very important by only half of the respondents.
Anecdotally, the lower priority focus of financial returns in corporate incubators resonates.

More on Corporate Ventures:
---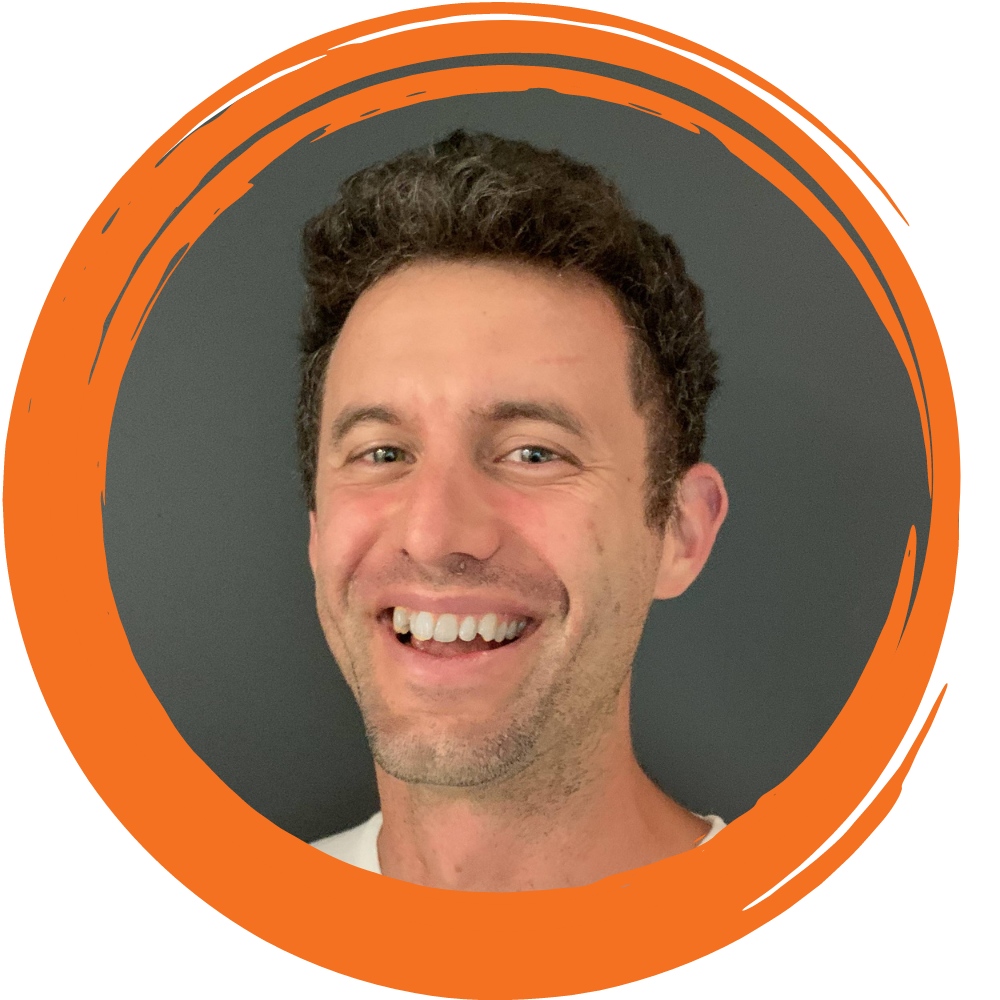 Scott Middleton
CEO & Founder
Scott has been involved in the launch and growth of 61+ products and has published over 120 articles and videos that have been viewed over 120,000 times. Terem's product development and strategy arm, builds and takes clients tech products to market, while the joint venture arm focuses on building tech spinouts in partnership with market leaders.
Twitter: @scottmiddleton
LinkedIn: linkedin.com/in/scottmiddleton