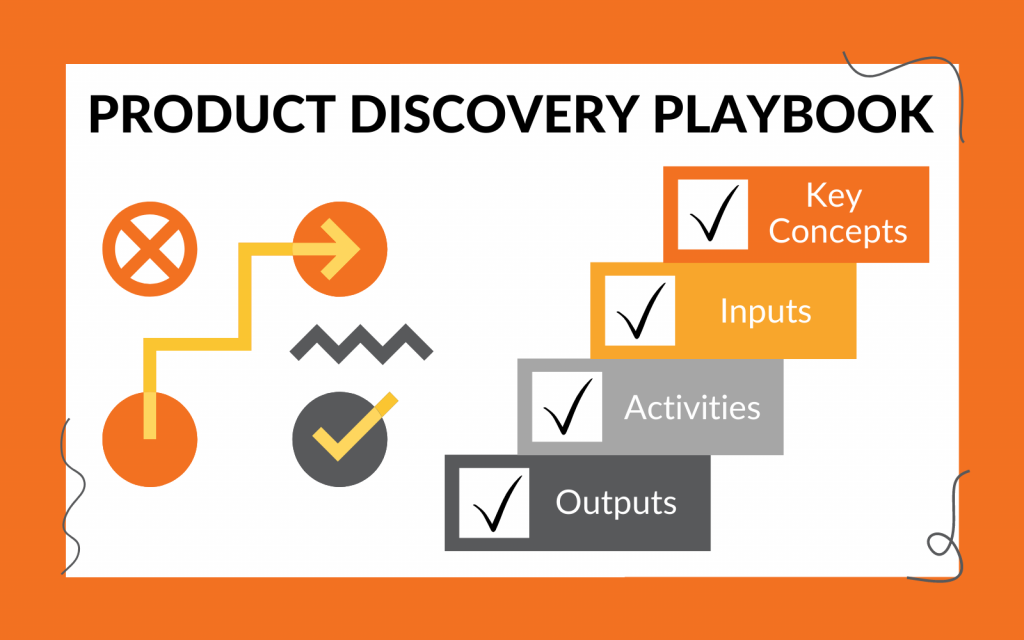 Product Discovery is an exercise in working out whether there are customers that want the product (or feature) you're working on and that you can deliver a solution to them.
Product Discovery comes in different shapes and sizes, depending on the situation. A Product Discovery for a new feature will likely run a little differently to a Product Discovery for an entirely new venture. You might be running Product Discovery continuously, or you might, for various reasons, be only able to run Product Discovery more like a project with a defined start and finish. No matter what, there are some essential elements that you will most likely include.
This playbook focuses on the essential elements for running a Product Discovery, including the key concepts, inputs, activities, and outputs. It has been constructed and back tested against the many discoveries we've run at Terem. It's inspired by thinking and practices from Steve Blank, Lean Startup, Teresa Torres, Marty Cagan and the Double Diamond.
Why do a Product Discovery?
In short, a Product Discovery increases the likelihood that you will have a successful product and reduces the risk of developing the wrong product for the wrong customer.
Even if you have already done the research and already have a good understanding of your customer, it is still critical that you understand your customers' needs as it relates to your planned opportunity, solution, product, or set of features.
If you need more of a justification, either for yourself or a stakeholder, then you can go and read through a more detailed explanation of the benefits and risks of doing Product Discovery.
Key Concepts
The core concepts that you need to consider with Product Discovery are:
Desirability – do our customers and users want it?
Feasibility – can we deliver what users want?
Viability – can we make it work as a business?
Everything you do in discovery is centred around finding answers to these key questions or improving your answers. This is sometimes thought of as product/market fit: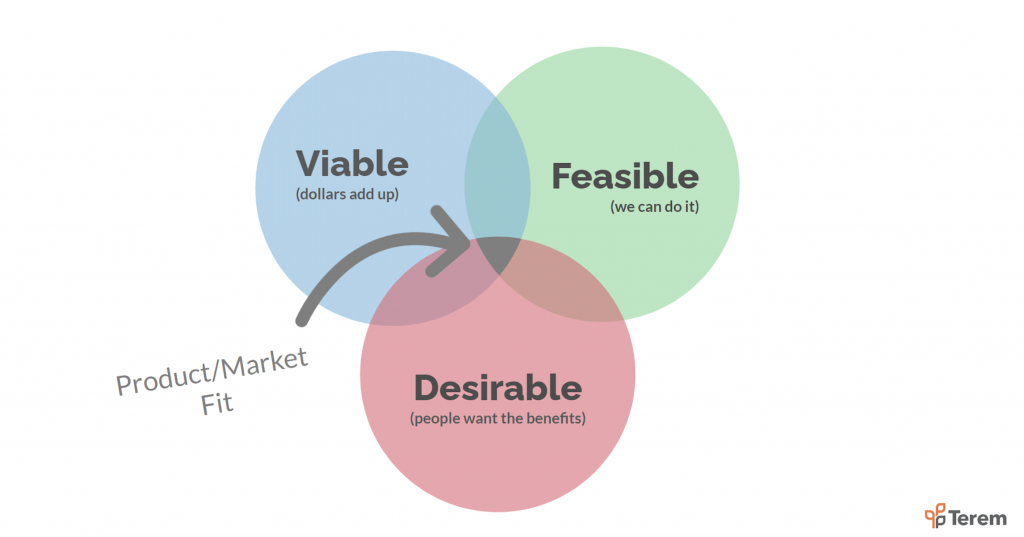 Key Inputs
Before you start Product Discovery, you are going to want (or need) some information. Generally speaking, you'll want:
A strategy
OKRs
Constraints (e.g. budget, timeframes)
However, if you don't have these items, then it's not necessarily a problem that should prevent you from doing discovery. In fact, sometimes, you will be undertaking Product Discovery to get this information.
The level of information you have, usually depends on the level you're doing discovery. For example, if you are doing Product Discovery on a new major feature with an established, existing product in a large organisation, then you will likely have customer data, a strategy and OKRs. On the other hand, if you're founding a startup or creating a corporate venture, then you likely won't have a strategy, OKRs or customer data.
Preparation
You will also need to do some preparation and planning to ensure your discovery is set up for success.
Your primary focus in planning is to work out what your hypothesis about the opportunity is and what the key risks are. From this work, you will want to form a clear opportunity (or problem) statement along with an outline of the risks that need your attention.

You will also need to ensure you have the appropriate team members available. This could be the Product Trio of the Product Manager, Design Lead and Tech Lead, or it could include others depending on what you're planning (some, like Google, call it the Product Triad). For example, if you're working on an AI product, it makes sense to include an AI specialist. If you're working in a specialised domain, like accounting, then you might want to include a subject matter expert like an accountant.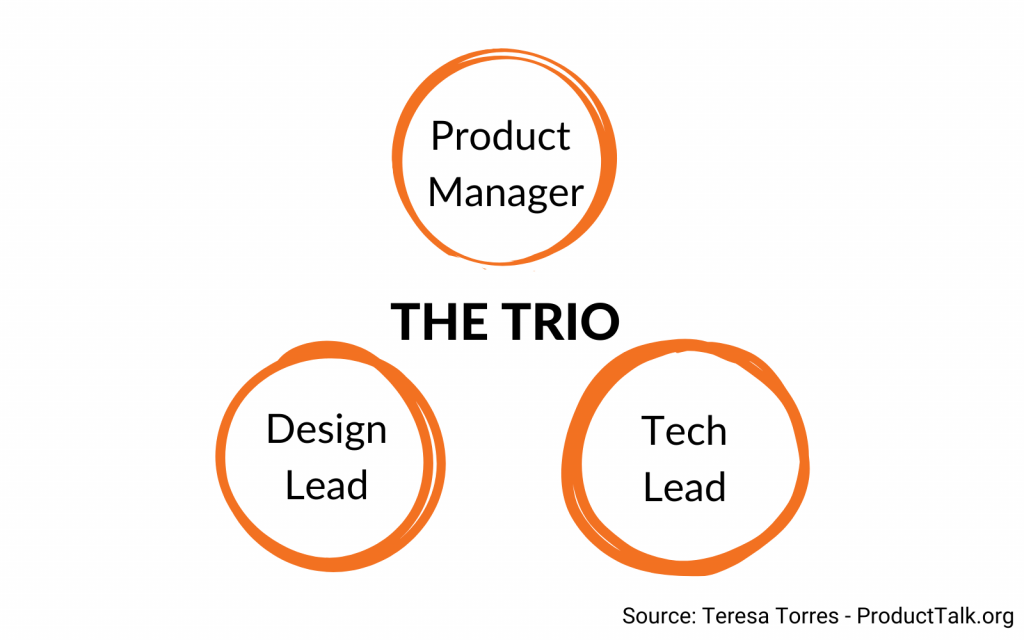 Lastly, in preparing for discovery, you want to make sure you have alignment with key stakeholders. Make sure they are aligned on what you are going to focus on, what questions you will answer, what your output will be and how you will share progress with them. One way to avoid surprises and gain alignment is to think ahead and talk through what decisions stakeholders might be faced with at the end of discovery.
Key Activities
There are some key activities that take place in almost every discovery. These activities have been grouped by how they help improve your understanding:
Understand the opportunity
Understand customers
Understand the market
Understand how it works for the business
Understand how you'll deliver the solution (could also be product/opportunity)
Understand risks
Understand how it can work within your organisation
1. Understand the Opportunity
You will want to spend some time together and separately workshopping, brainstorming and thinking about the opportunity.
User Story Maps and Opportunity Solution Trees are useful tools here.
2. Understand Customers
To understand your customers, you will want to undertake research activities like:
Customer interviews – you can learn how to run customer interviews here or watch a video here.
Surveys – like running a survey on Jobs-to-be-Done
Customer data analysis
You will also need to spend time translating what you learn from your research into frameworks like the Customer Value Proposition Canvas and Jobs-to-be-Done.
You might even run landing page experiments or put together a clickable prototype.
3. Understand the Market
This is where you want to look at the landscape as it relates to your opportunity. What substitutes are out there? What are your competitors doing? What complementary products are out there?
For close competitors, you may even want to deep dive into what they are doing by using their service, interviewing their customers and analysing their go-to-market.
4. Understand How it Works for the Business
You will need to work out how your planned product or feature will benefit the business. In some situations, this is about being clear on success metrics. In other situations, you will need to undertake more comprehensive business modelling, like creating forecast Profit & Loss Statements and doing unit economic analysis.
5. Understand How You'll Deliver Your Solution
You need to work out how you are going to address the opportunity or problem with a solution. At this stage, you might come up with multiple solutions. It is worth thinking about whether your current go-to-market process will work with this new solution. Many products have failed because they were built, but the organisation did not know how, or was not motivated properly, to reach the right customers with them.
6. Understand Risks
You want to put time into understanding the risks associated with:
a) your knowledge gaps (understanding of desirability, viability and feasibility), and also
b) the risks to the success of the opportunity you are pursuing.
This can be as simple as a workshop, maybe using Argument Mapping, or it might be more involved where you dedicate explicit time and effort to each risk you identify.
You can use this list below, from Marty Cagan, to help in your assessment:
Value risk – do the customers actually want this particular problem solved, or is our proposed solution good enough to get people to switch from what they have now?
Technical risk – will the technology work at the scale and performance we need?
Financial risk – can we afford this solution?
Business development risk – does this solution work for our partners?
Marketing risk – is this solution consistent with our brand?
Sales risk – is this solution compatible with our go-to-market strategy?
Legal risk – is this solution something we can legally actually do?
Ethical risk – is this solution something we should do?
Stakeholder risk – will this work with the different people in the company?
Most technology teams jump straight to technical risk, but, in my experience, the most important risk is usually whether customers actually want what you are proposing within the business model that you have (or are proposing).
7. Understand How it Can Work Within Your Organisation
If you are in a large organisation, then it is worthwhile considering how the opportunity fits within your organisation and can progress. Many great ideas die because the time and energy weren't invested in aligning it and socialising it within the organisation. So make sure you understand the pathway within the organisation for your product to succeed.
Outputs
Some of the outputs that you will want to be producing or iterating on are (in no particular order):
Customer Interviews, the Notes and Insights
Prioritised Customer Personas
Opportunity and Market Size
Product Strategy
Assumptions and Risks Register
Wireframes/Mockups
Competitor Research
Prioritised Jobs-to-be-Done
User Story Map
Solution Diagrams and High-Level Specifications
Key Success/Failure Metrics
Further Reading:
Articles
Videos
Books
---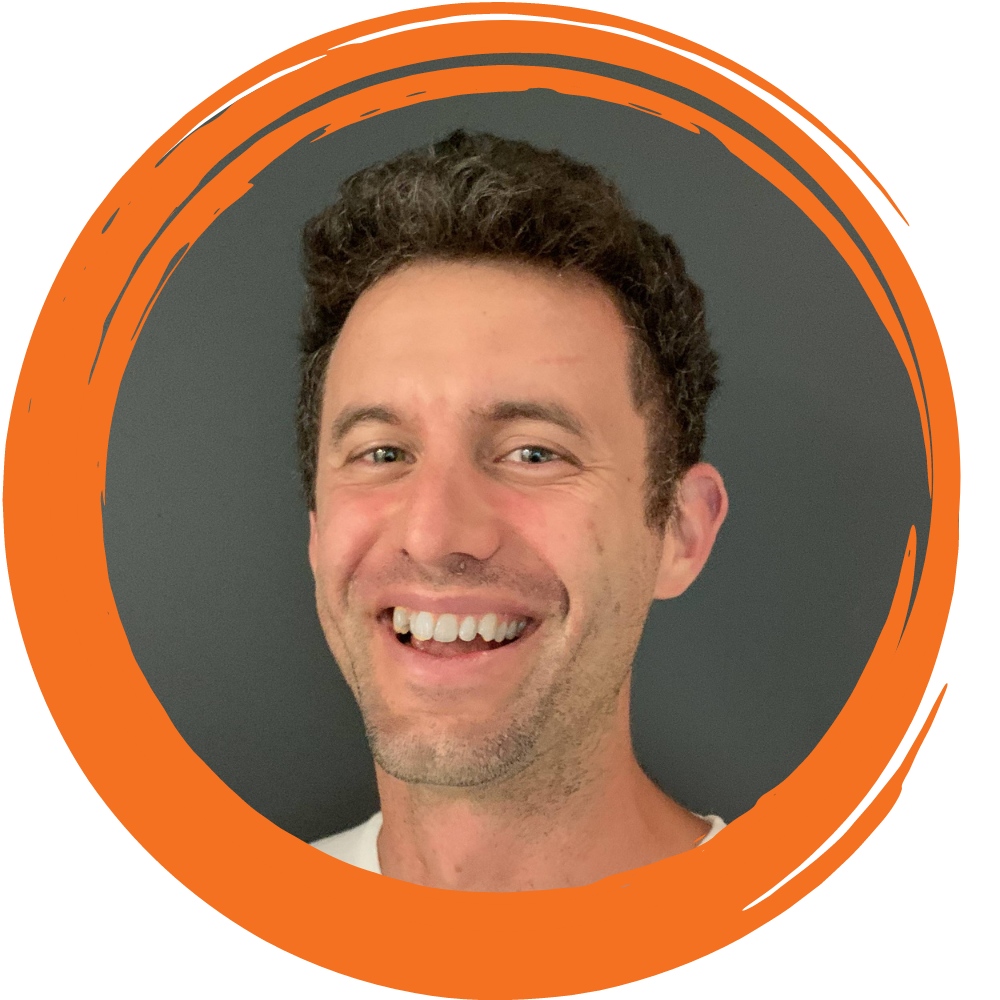 Scott Middleton
CEO & Founder
Scott has been involved in the launch and growth of 61+ products and has published over 120 articles and videos that have been viewed over 120,000 times. Terem's product development and strategy arm, builds and takes clients tech products to market, while the joint venture arm focuses on building tech spinouts in partnership with market leaders.
Twitter: @scottmiddleton
LinkedIn: linkedin.com/in/scottmiddleton